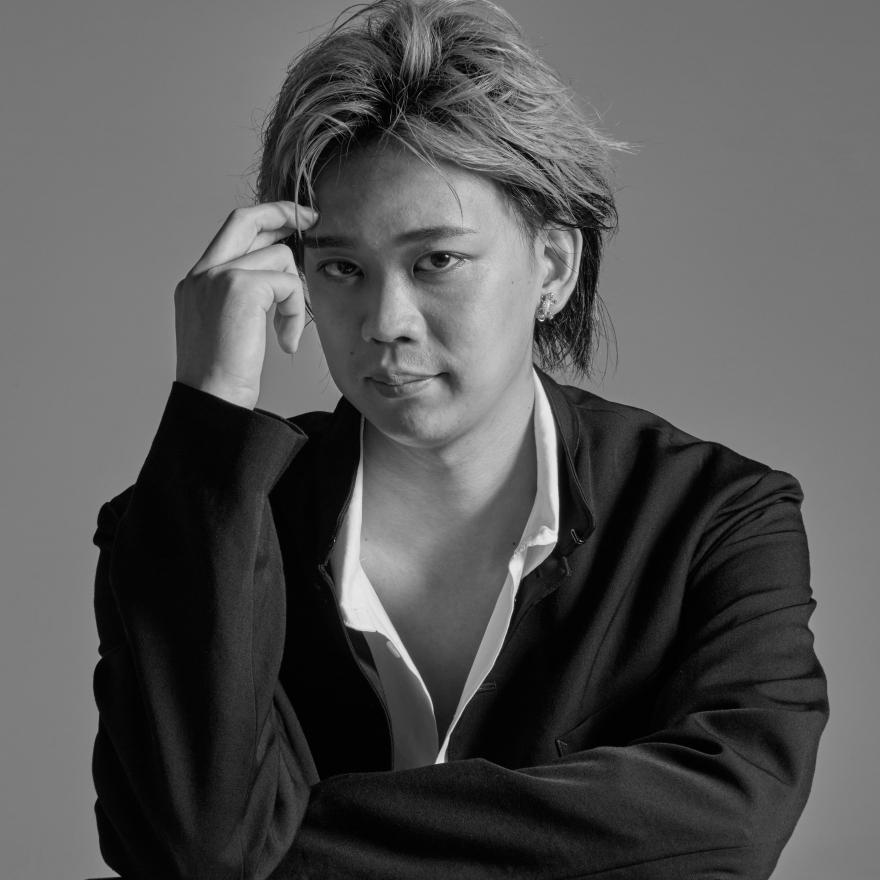 1995年 奈良県生まれ。
世界的ドラマー神保彰氏に才能を見出され大学在学中にプロデビュー。
増尾好秋MAGATAMA・鈴木勲OMA SOUNDのレギュラーメンバーを努め、エリック ミヤシロバンドなどへも参加するなどジャズ界に身を置きながら、エンタメジャズバンド「Calmera」の元メンバーとして、全国の大型ロックフェスに出演しながら角松敏生や佐藤竹善などのバックバンドにも参加するなど、様々なライブやレコーディングなどでジャンルを超えて活動している。
2023年 小曽根真作曲 ピアノ協奏曲『Sumida』世界初演に出演。
「From OZONE till Dawn」プロジェクトのメンバーとしてとしてブルーノート東京で演奏している。
Kunito Kitai was born in Nara, Japan in 1995.
in elementary school, he began playing the percussion in school brass band, followed by the drums since the age of 9, studying with Shingo Isetani.
After 9 years of performance experiences in school brass band, he began his education at Kunitachi College of Music, where he studied jazz drums under the mentorship of Akira Jimbo, Toru Takahashi, Shinnosuke Takahashi.
During his time as a student, he has performed at the YAMANO BIG BAND JAZZ CONTEST as a member of Los Guaracheros, Tokyo tech's latin jazz band, in 2014, before joining NEWTIDE JAZZ ORCHESTRA by Kunitachi College of Music in 2015 and becoming a band master in 2016.
In 2014, he has started his career as a professional drummer with belonging to the regular band of Yoshiaki Masuo(gt.).
In 2015, he performed at the concert in ASUKA II Cruise as a sideman of Makoto Ozone trio.
In 2016, he was chosen to be a member of JFC All Star Big Band led by Makoto Ozone, consisted of The students majoring Jazz at the Conservatories of Music, and appeared on the main stage of Tokyo Jazz 2016.
In 2017, he joined Matthew Herbert's Brexit Big Band, and performed at Montreux Jazz Festival Japan and Blue Note Tokyo.
In 2018, he joined the tour of "BREATH from THE SEASON" by Toshiki Kodomatsu and appeared on the TV show, "Untitled Concert", as a member of " Eric Miyashiro Band" in August. The same year, he also started performing as a sub member of "Calmera", which is the entertainment jazz band from Osaka with performing in the Rock festivals at various places in Japan.
In 2019, he performed for a part of the 45th anniversary of the famous jazz club Body&Soul in Tokyo as a sideman of "Makoto Ozone Band". Also, he has been belonging to "OMA SOUND" led by Isao Suzuki since that year and in October they perform at "OCT-LOFT JAZZ FESTIVAL" in Shenzhen, China.
In 2021, he officially became a drummer of "Calmera."
Currently, he has been performing live and recording in widely ranged genres such as "MAGADAMA" led by Yoshiaki Masuo and " OMA SOUND" led by Isao Suzuki.
Many recordings that he joined has been released including "SQUARE ENIX JAZZ -FINAL FANTASY-" by SQUARE ENIX, "Rockin' It Jazz Orchestra Live in 大阪(Osaka) ~Cornerstones 7~" by Chikuzen Sato, The soundtrack of anime "Hakata Tonkotsu Ramens" and the music for the TV commercial by Kewpie.
Since he started his career, he has performed with Yosuke Inoue(Bs), Eric Miyashiro(Tp), Makoto Ozone(Pf), Toshiki Kadomatsu(Vo), Chikuzen Sato(Vo), Isao Suzuki(Bs), Eijiro Nakagawa(Tb), Vagabond Suzuki(Bs), Masato Honda(Sax), Yoshiaki Masuo(Gt) and more.
The dedicated advisor of Musician's Creativity Lab, which is the online music lessons organized by Yamaha and Akira Jimbo.
Also, an endorser of cymbals by Zildjian.
Photo by Leslie Kee